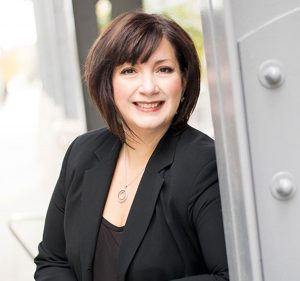 Linda is the owner and award-winning Principal Designer of LMD.  She's a graduate of the University of Western Ontario, with close to 20 years experience in the industry.  Pursuing design in several different forms throughout her career has given her a far-reaching knowledge and understanding of the field.  Believing good design should be refined, personal and adaptable to the ever-evolving needs of life, she creates livable-luxury without foregoing functional practicality.  With an appreciation for a wide range of design styles she will introduce a fresh and current perspective, transforming your space in no time.  Her positive, caring energy puts her clients at ease throughout the renovation process; whether the project is large or small, they know she truly cares and loves what she does.
Her work can be seen in design lifestyle publications from local to international.  She has been featured on Global TV's Morning Show, is a regular columnist in Condo Life Magazine among others and is a regular guest speaker at the National Home Show.  She is also an Advisory Committee Member of Georgian College's Decorating and Design Program.
Linda's personal design style reflects her love of the tension between old and new. The charm of an old historic farmhouse outfitted with a more modern aesthetic is where her heart lies.