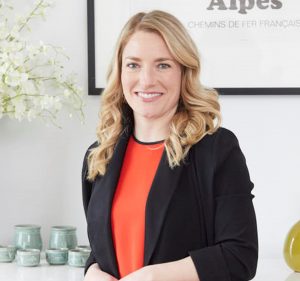 Sarah is a former Canadian Olympian, Skeleton racer and World Cup medalist.   After retiring from competition, she realized her love and talent for design; and decided to return to school to hone her skills.  She graduated from Georgian College with honours and has since been an essential part of LMD.
Sarah's artistry and creativity are reflected in our LMD projects.  Showcasing her skills in design and decorating she will have you excited about your project in no time.  Her design style denotes a true eclectic vibe that is brought together through her love of colour and texture creating comfortable, family friendly spaces that are often highlighted with statement pieces.
Sarah and her husband have recently welcomed their first child, a little girl named Elliott.